AUTO-4S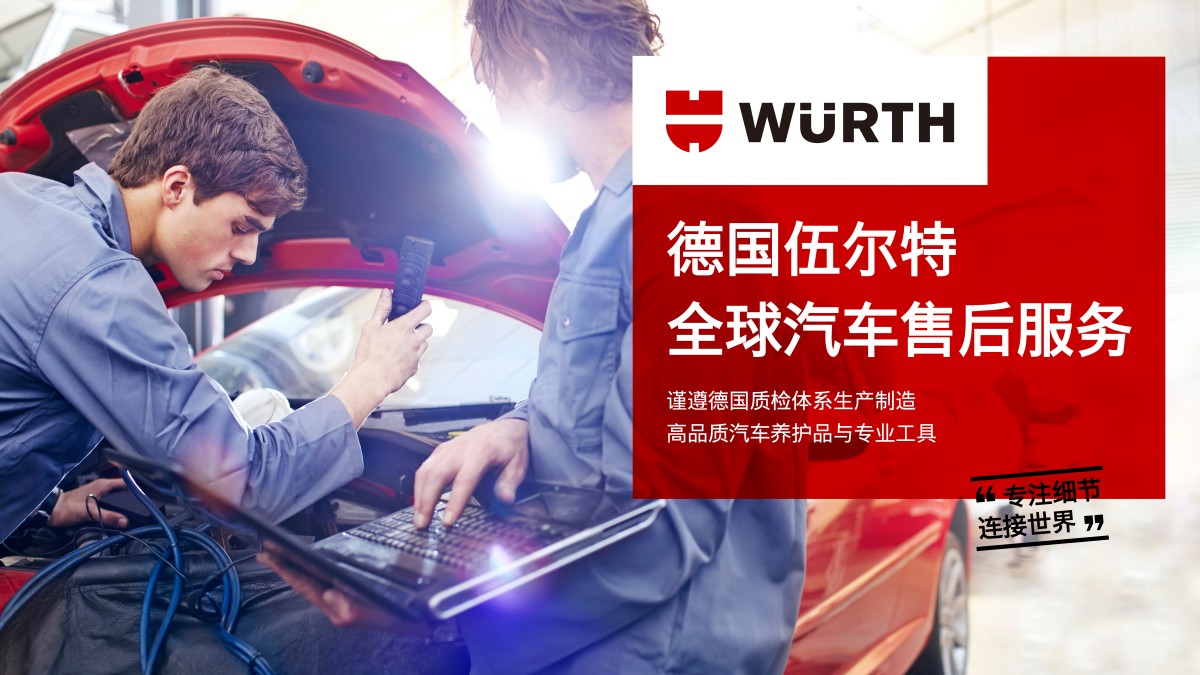 AUTO 4S DIVISION
Global Auto After-Sales Service
Würth Group base on the long-term development and evolution of the German automotive industry, and have been widely recognized for providing high-quality car care products and professional tools for car companies and their after-sales services worldwide. Würth takes customer needs as the priority and solves problems as our mission. Our sales representatives shuttle through various auto maintenance workshops and provide products and services that meet customer needs in real time.
High Quality Complete Product Line
Würth headquarters in Künzelsau, Germany, and has been deeply engaged in the automotive aftermarket for nearly 80 years. Würth provides a full range of maintenance products and professional operating tools in the application areas of engine lubrication system, fuel intake and exhaust system, air conditioning system, cooling system, braking system, underbody work, and car care maintenance. Würth products are manufactured under strict German quality inspection system. Meanwhile, Würth actively studies and develops series of products that are superior to European and Chinese domestic industry standards. To date, Würth has developed a complete product line of maintenance products in the automotive aftermarket, as well as professional tools corresponding to each operation procedure.
Professional Sales & Training Service
Würth also provides customers with systematic professional knowledge to customers and supports after-sales training of product applications. In addition to the Würth sales representatives, Würth has a professional technique training team who strictly follows the German standard car maintenance process to maintain cars. The professional trainers have rich experiences in the automotive aftermarket, and excel in providing innovative solutions for our customers. They also provide training service to our customers with the latest technical knowledge. Profoundly, Würth team implement the concept of "maintenance is greater than repair" from Germany in the details of daily car maintenance and every customer service.
Impressively, the spirit sports is part of the corporate culture of the Würth Group. Würth can be seen in many world-class sporting events. In the field of racing, Würth maintenance products often play an important role to help drivers achieve excellent results, and they also demonstrate the brand's spirit of pursuing excellent quality.