WOOD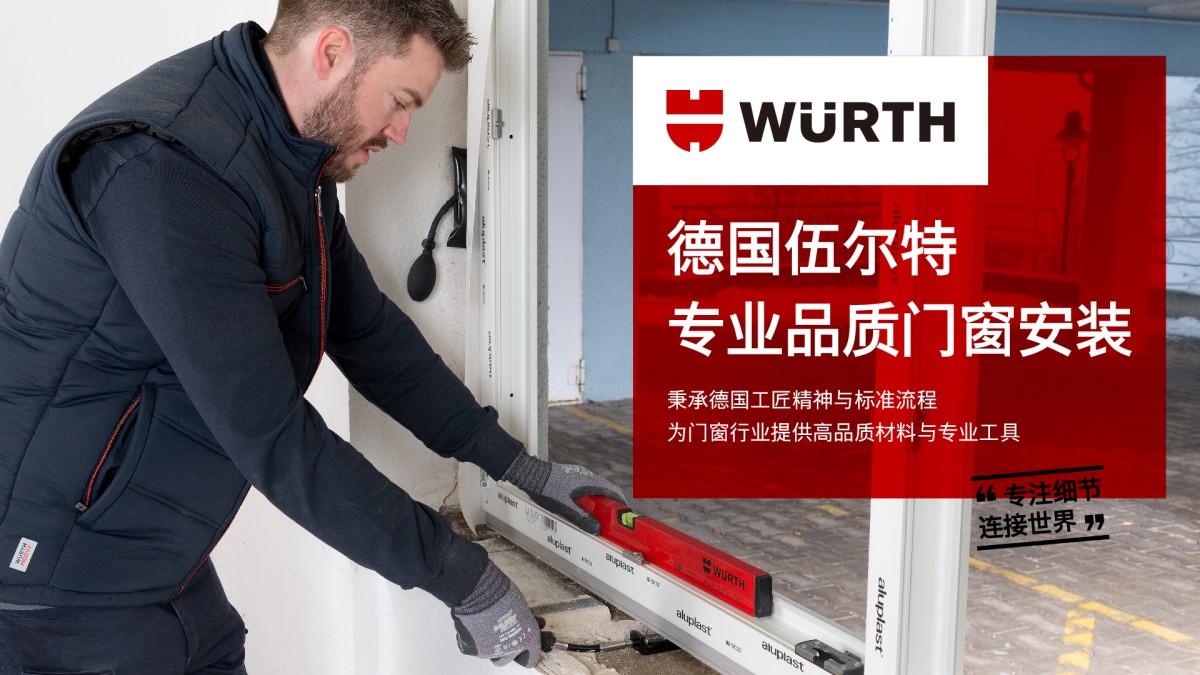 WOOD DIVISION
Professional Window & Door Installation
Würth Group provide professional products and services for the door and window decoration industry. Würth inherits the German craftsmen spirit and rigorous standardized installation process, and provides high-quality materials and professional tools for the majority of door and window manufacturers, door and window installation service personnel, and other home improvement industry markets.
High Quality Complete Product Line
Headquartered in Künzelsau, Germany, Würth has a professional product R&D team that keeps up with the latest construction and material technologies, integrates innovative concepts, and actively develops products for the market segments of doors, windows and home improvement. Adhering to the production and manufacturing of the German quality inspection system, Würth actively develops and promotes a series of products that are superior to European and Chinese domestic industry standards. To date, Würth has a complete product line in the door and window industry, as well as professional tools corresponding to different door and window installation and operation links. The products include power tools, hand tools, fastening anchor bolts, waterproof sealing chemicals, PPE, etc.
Professional Training Service
As a well-known system solution and service provider, Würth not only provides high-quality products, but also provides professional knowledge and trainings to motivate and inspire customers, in order to improve installation efficiency and reduce after-sales problems. Würth ensures customers high-quality German Würth tools and materials, and empowers customers to follow the German craftsmanship window installation process to provide professional installation services. Würth cares much about the delivery of each door or window with the spirit of craftsmanship, and expects to every end users feel pleased and at ease when they use the windows and doors.
Onsite System Solution & Service
Würth's professional services are even more evident at the installation site. According to the project requirements, Würth's systematic toolbox can carry all the required screws, materials, tools, PPE and other products, systematically integrating and managing the details of each construction materials to make the construction site in good order. Würth's professional sales representatives guide the construction site, respond and assist the project in a timely need, and achieve integrated professional services from consultation to completion delivery.