CARGO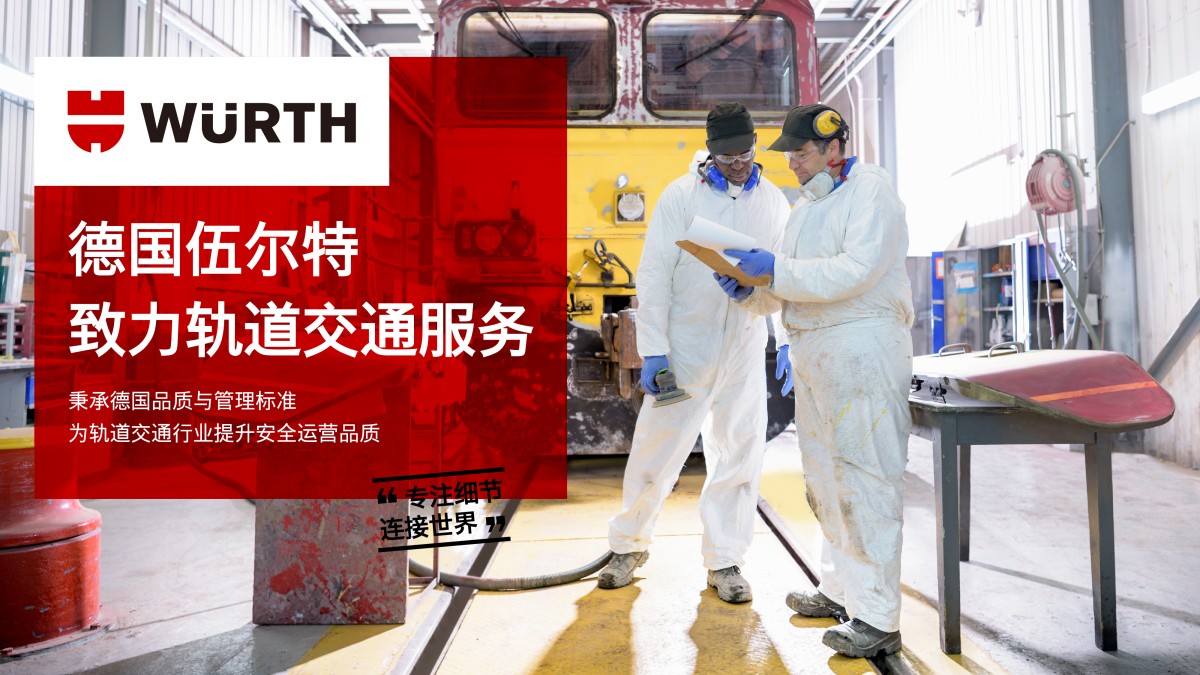 CARGO DIVISION
Würth group have specialized in transportation industry nearly 80 years, and focus on the rail transportation, commercial vehicles and off-road heavy machinery industry clients. We are providing professional products and services, helping customers improving their quality of security operations, reducing operational cost with full category of high quality products and professional customer services solutions.
Since entering the Chinese market in 1994, Würth has witnessed China's complicated transportation network development. Würth also realizes China has huge demand on the need of rail transportation, commercial vehicles, ships, passenger vehicles and freight transport. Würth dedicates in providing equipment maintenance services, in order to ensure the transportation safety as our mission. Meanwhile we provide customers with professional operation products and related solutions as we always expect ourselves to grow together with our customers.
In China, Würth has maintained long-term stable cooperate relations with railway and urban subways' office in main provinces and cities. Our business scope covers equipment maintenance, mechanical maintenance, and systematic C-Parts solutions. Insist the German quality inspection system, Würth proactively develops and promotes products which superior to the European and Chinese domestic industry standards. Our products including fasteners, maintenance tools, cleaning, rust removal, lubricant, workshop tools, PPE and other professional products in rail transit operation and maintenance area. Our mission is to help customers reduce operation and maintenance risks and achieve the goal of safe operation of rail transit.
Würth CARGO Commercial Vehicle
Würth also focuses on the commercial vehicle aftermarket, non-road engineering machinery equipment, agricultural machinery and other professional fields. Basing on customers' daily maintenance needs, Würth provides customers with engine lubrication system, exhaust and intake system, air conditioning system, cooling system, brake system, underbody maintenance and other supporting tools in order to help customers to improve work efficiency, to reduce maintenance costs, and to provide the workers with a safe and well organized workplace. At the same time, Würth offers systematic skills training and innovative product portfolio solutions to help customers upgrade their skills in their professional fields.