CONSTRUCTION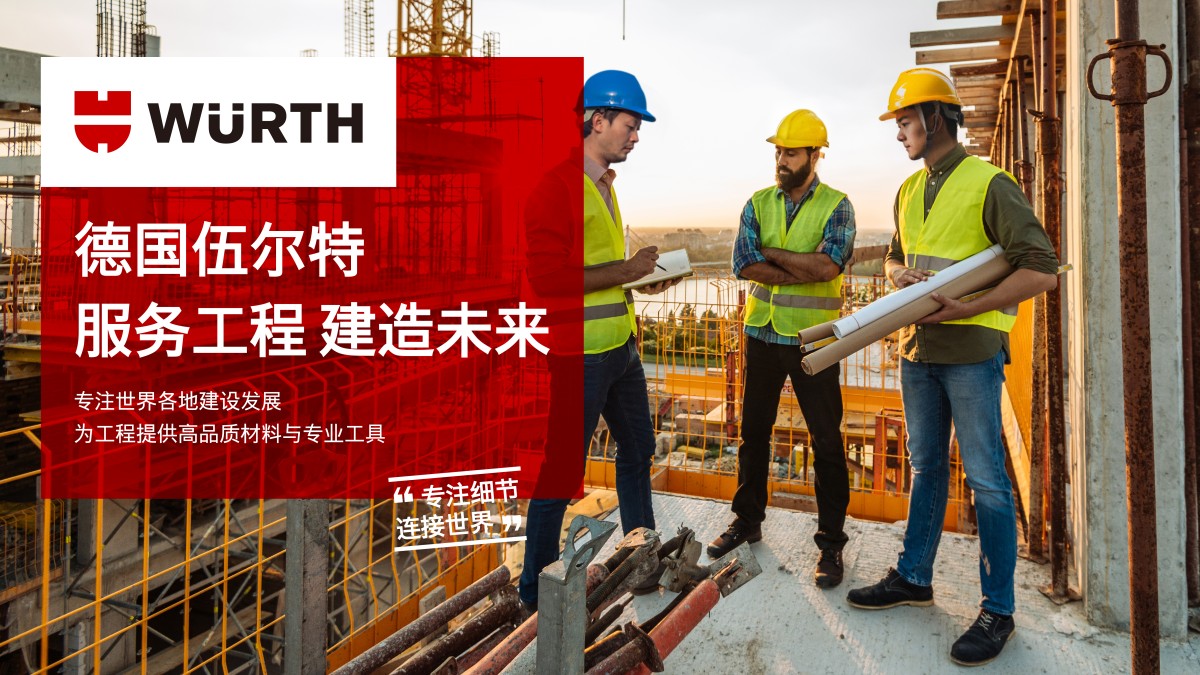 CONSTRUCTION DIVISION
Global Construction Service
Würth, a professional construction brand from Germany, has been serving construction development around the world for nearly 80 years. Würth provides high-quality materials and various engineering technical services for infrastructure projects according to each construction project need. Würth's high-quality products make us become a trusted partner of customers due to our strong supply chain system. Würth also always pays attention to market demand, and continues to invest in the research and development of new products and service systems, so as to help large-scale construction projects achieve one-stop upgrades.
High Quality Product Line
Würth provides the construction industry with a full range of professional products and supporting system solutions. From product selection of engineering projects to production, delivery, and on-site construction and installation, all are professionally checked. In the early stage of project introduction, the materials selected for the project are manufactured in accordance with the German quality inspection system, and product development is carried out with standards superior to European and national standards. The main products include chemical anchors for engineering, metal anchors, VARIFIX anti-seismic supporting hanger system, engineering-level professional construction tools, various functional chemicals and equipment lubrication and anti-rust maintenance products, PPE, etc.
Professional Technical Solution
Würth headquarters in Künzelsau, Germany and has a professional technical team with many years of experience in the design of large-scale projects at home and abroad. This technical team has carried out one-to-one corresponding drawings for all VARIFIX anti-seismic supporting hanger projects. The design software developed by the Würth's German R&D Center has been continuously optimized in the iterative development of data over the years, and has a high-accuracy mechanical model to ensure the rationality of product design, as well as the safety and reliability of each project construction.